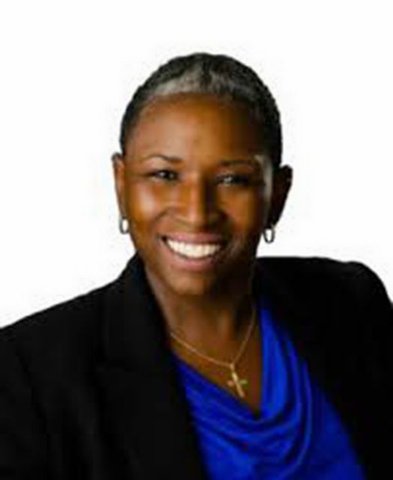 Dr. Rhonda Key
Assistant Superintendent

Rhonda M. Key, Ph.D. has been a public school educator for 30 years and majority of that time as a building and district administrator. She has improved achievement and closed achievement gaps in rural, suburban, and urban public school districts. Previously she held the position of Improvement Specialist in Jennings School District from 2011-2012 before moving to Decatur, Illinois where she served as principal of MacArthur High School. In 2014, Dr. Key was named one of Five Women to Make a Difference in the Decatur/Macon County area of Illinois. Prior to becoming a principal, Dr. Key has served as Co- Superintendent of the Riverview Gardens School District and also served as a district administrator supporting the turn-around efforts in Kansas City School District with high school principals.
From 2015 - 2019 she served as a Principal, Director of Secondary Education, and Community Partnership Liaison in the Jennings School District. During 2016 – 2018 Jennings Senior High School achieved 100% Graduation and Job Placement along with academic improvement and implementation of high school student internships with community businesses and organizations. 2019, she was named High School Principal of the Year for the St. Louis Education Region by St. Louis Area Secondary School Principals. She was the first urban high school principal to be recognized. She was recipient of the Merchant of Hope Award from the Resilience in Action. Dr. Key is co-author of articles regarding urban education successes and challenges for the North County Community Newsletter. Co-Author Story "The Path Less Traveled: Designing Successful Systems: Stories of Change Volume 1 2018. She serves on several community organization boards and committees for example University of Missouri St. Louis and St. Louis Zoo. Served as Key-Note Speaker in various venues.
HONORS AND AWARDS
1. 2019 Woman of the Year in Education: Black Women Networking Missouri and Illinois
2. Merchant of Hope Award : Resilience in Action Recipient – 2019
3. St. Louis Association of Secondary Schools Principals: Principal of the Year (2019)
4. Monsanto School of Excellence: The St. Louis American Foundations': SALUTE TO EXCELLENCE in EDUCATION 30th Scholarship and Awards Gala 2017
5. National Academy Foundation (NAF) President's Award for Community Partnership St. Louis MO 2017
6. Award of Excellence: For obtaining 100% Graduation and Career Placement 2016-2017: City of Jennings MO 2017