Assistant Superintendent of Federal Programs and Student Support Services and Instructional Support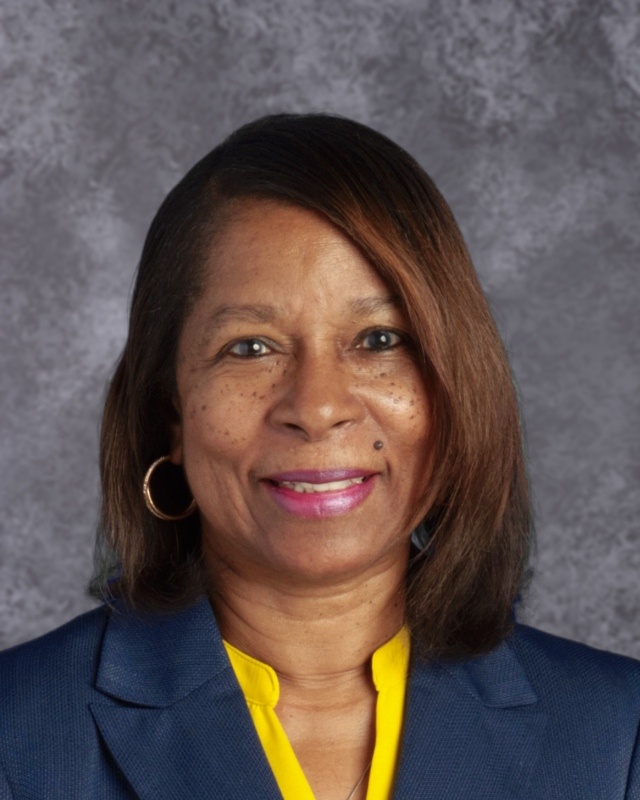 Dr. Vernice Hicks-Prophet
Assistant Superintendent of Federal Programs and Student Support Services and Instructional Support
On August 3, 2020, Superintendent of School, the Jennings School District Board (JSD) of Directors unanimously approved the promotion of Dr. Vernice Hick-Prophet to Assistant Superintendent for her level of excellence and service provided to Jennings School District and beyond.
Dr. Hicks-Prophet has a passion for helping people. The Jennings School District Board of Directors acknowledged that Dr. Hicks-Prophet has earned the promotion to Assistant Superintendent for her dedicated service to the district, helping each Focus School to reach a successfully status as the Focus School Supervisor, leadership of the elementary schools, and more.
Dr. Hicks-Prophet started in Jennings as a consultant and then served as the Focus School Supervisor at Northview Elementary School, which is the largest elementary school in Jennings School District with over 600 students. For three years, she served as the School Improvement Specialist to support Focus schools in Jennings to go from the focus list to success list. Afterwards, Dr. Art McCoy, selected her to serve as the Director of Elementary Schools for the Jennings School District. With this promotion, Dr. Hicks-Prophet will serve as the Assistant Superintendent and leader of elementary schools and programs as well as help oversee multiple other duties from community relations and concerns, district disciplinary hearings, and more.
For over 30 years, Dr. Hicks-Prophet has served as a teacher, instructional coordinator, assistant principal, principal, director, assistant superintendent, consultant, and turnaround specialist in multiple school districts. As an outstanding veteran educator and leadership who places students first and loves serving others, Dr. Hicks-Prophet has served on many educational committees and task forces to ensure children who attend schools in low income communities will have access to a quality and equitable education. She is driven by one of her favorite quotes from a pioneer in education, Dr. Ron Edmonds: "We can whenever and wherever we choose, successfully teach all children whose schooling is of interest to us. We already know more than we need to do this. Whether we do it or not must finally depend on how we feel about the fact that we have not done it so far." Dr. Hicks-Prophet involvement and passion for helping children always make a positive difference. Her commitment to prepare children for college and or a career of their own choosing, continues to be the focus of her mission as an educational leader.

Dr. Hicks-Prophet earned her doctorate in Educational Leadership from St. Louis University, master's degree in Educational Administration from University Missouri – St. Louis and bachelor's degree in Elementary Education from Harris Stowe State College.