Parents as Teachers (PAT) & Extended Programs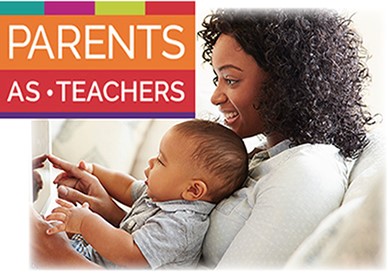 7053 Emma Avenue
Jennings, MO 63136
(314) 653-8084

Parent as Teachers (PAT) is a FREE parent education and family support program serving families throughout pregnancy until your child enters kindergarten (usually age 5). We are here to help you! This is the most important gift you could ever give your child.
Do you worry about:
♦ the development of your newborn?
♦ your child developing like other children his/her age?
♦ finding affordable and quality child care?
♦ providing age appropriate fun activities at home?
♦ your 3-5 year old being prepared for kindergarten?
Call today to schedule a free developmental screening for children 6 months to 5 years of age!
As a PAT family member, you will receive:
*Personal Visits-during which your parent educator will share age-appropriate development home activities that help you learn to observe your child's development and address your concerns.
*Parent Group Meetings-which are opportunities to share information about parent issues and child development. Parents learn and support each other, observe their child with other children and practice parenting skills.
*Resource Network: that links your family to other community services.
CALL TODAY TO ENROLL IN THIS FREE PROGRAM
JENNINGS EARLY CHILDHOOD PROGRAMS


The Jennings School District offers 12 Early Childhood classrooms in 3 elementary schools:
Fairview Primary School
7053 Emma Avenue
314-653-8070
7 Full Day Classrooms
2 Part Day Early Childhood Special Education Classroom
Jennings offers afterschool programs, through 21st Century Stars and Heroes Program, located at Jennings Senior High & College Prep Academy, Rose Mary Johnson Jennings Junior High School, Fairview Intermediate Elementary and Hanrahan Elementary. The After School for All Partnerships (ASAP) is offered through (ARCHS) at Fairview Primary and Woodland Elementary Schools.
Mrs. Kimberly Wooden
Director
PH: 314-653-8084
Mrs. Michele Reed
Administrative Assistant
PH: 314-653-8084

Ms. Kim Marion
Parent Educator
PH: 314-653-8084