Now accepting applications for the 2023-24 School Year. For more information, email: jonesfowlerd@jenningsk12.us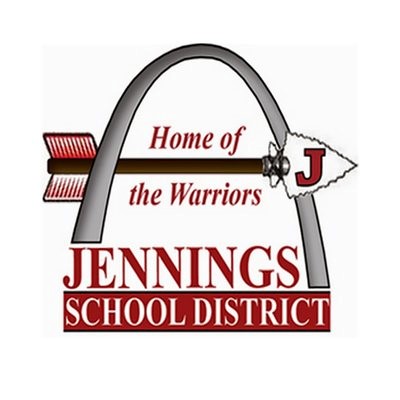 Early College Academy
The Jennings School District established the Early College Academy (ECA) in collaboration with St. Louis Community College-Florissant Valley.
This partnership allows current Jennings High School students to obtain an associate degree will fulfilling their Missouri graduation requirements. Applications are available online and at the high school.
During enrollment in ECA, students still have access to their full-time Jennings High school counselor, as well as their college advisor. They will also have access to the STLCC-Florissant Valley Student Resource Center, library, and computer labs, as well as student clubs and campus activities. Students will follow the STLCC academic calendar and are required to be in attendance to all classes.
Jennings School District Early College Academy
Start College early while still attending High School
Students who are interested in getting an early start on their college classes while still in high school have a few options. Jennings Early College Options enables students to earn credit toward their high school diplomas while taking college classes at St. Louis Community College (Florissant Valley). Students can choose one of the following:
· Take courses to being their college experience- Students earn both high school and college credit while attending classes at STLCC campus during their junior and/or senior year. Students taking part will attend FLO Valley fulltime. Courses can be used to complete an associate degree at STLCC after high school graduation or eligible courses (CORE 42 Program ) can be transferred to any public, Missouri four year college or university.
· Earn an associate degree while in high school-Students earn both high school credit and college credit while attending classes full-time at St. Louis Community College (Florissant Valley) during their junior and senior years and earn an associate degree. Eligible classes (CORE 42 Program ) are also transferable to any public, Missouri four-year college or university
· Attend the informational meetings at 6:00 p.m., Thursday, October 20, 2022, or January 19, 2023.
APPLY
1. Meet with Dr. Debbie Jones Fowler, JSD Early College & Secondary Programs Administrator, to discuss the program and whether it aligns with and supports your post-secondary graduation plans.
2. Apply to STLCC online in early February. For more information on how to apply to STLCC, please visit https://stlcc.edu/admissions/apply-to-stlcc/.
3. Take STLCC's Accuplacer to assess college readiness. Students will be able to sign up to take the Accuplacer at STLCC. For more on testing please visit https://stlcc.edu/admissions/testing-centers/
4. Download Jennings School District ECA Application. Fill out the form and collect all necessary signatures. Turn the form into your counselor.
5. Once accepted, complete and sign this agreement form prior to participation
IMPORTANT
Students must be accepted to STLCC and the Jennings Early College Academy to be dually enrolled and earn credit at both educational institutions. Additionally, feedback will be sent to each applicant's teachers and counselor to gather information about the student's potential for success in the Early College Options Program. All Applications and feedback forms will be reviewed by a staff committee.
TIMELINE AND DEADLINES FOR THE 2022 – 2023 SCHOOL YEAR
· Student and Family Informational Meetings- October 21, 2022, or January 19, 2023, at 6:00 STLCC, Training Center
· Complete STLCC's application-Early February
· Applications due -February 28, 2023, to JSD
· Acceptance to program announced-Late March or early April 2022
· STLCC Course enrollment with STLCC-April 2023
· STLCC ORIENTATION -August 2022
CHOOSE TO ATTEND CLASSES ON THE JHS CAMPUS? THESE ARE THE ADDITIONAL OPTIONS TO EARN COLLEGE CREDIT IN HIGH SCHOOL
· DUAL credit courses- Courses taken on a high school campus using a college-level curriculum tied to a specific university. Students take classes and earn college credit with their high school teacher, who is also an approved instructor for the college or university. Individual universities determine if they accept the credit(s).
*NOTE ABOUT THE CORE 42
The Missouri Department of High Education (MDHE) has identified a common set of general courses called the CORE 42, CORE 42 courses are guaranteed to transfer to any Missouri public college or university to satisfy general education requirements. The Core 42 offers several courses across five knowledge areas: Communications (Oral & Written), Humanities and Fine Arts, Mathematical Sciences, Natural Sciences, and Social & Behavioral Sciences.