About Jennings School District
Jennings School District has a long and distinguished history, extending back over 125 years to 1871. The School District of Jennings is located in North St. Louis County and is adjacent to the City of St. Louis. It is composed of three small townships, Jennings, Country Club Hills, and Flordell Hills, with a total population of approximately 20,000. The School District consists of over 3,000 K-12 students. We have eight schools and one alternative program. The district's schools are Fairview Primary, Fairview Intermediate, Northview Elementary, Woodland Elementary, Hanrahan Elementary, Rose Mary Johnson Junior High and Jennings Senior High. Each school has a principal and an instructional specialist or coach supporting their implementation of a rigorous academic curriculum. Jennings also has an alternative program that supports secondary school students who need an alternative programmatic setting outside of the traditional secondary environment. The alternative program is the Jennings Educational Training School (JETS) whose goal is to inspire academic excellence and civic responsibility. The Jennings School District engages in the learning process with honesty, creativity, dedication, and respect, and seeks to cultivate an atmosphere of freedom and trust in a safe and nurturing environment.
The mission of the Jennings School District is to ensure that each student develops a passion for learning through challenging curricula; rigorous academic standards; innovative, stimulating educational environments and a passion that education is a lifelong pursuit.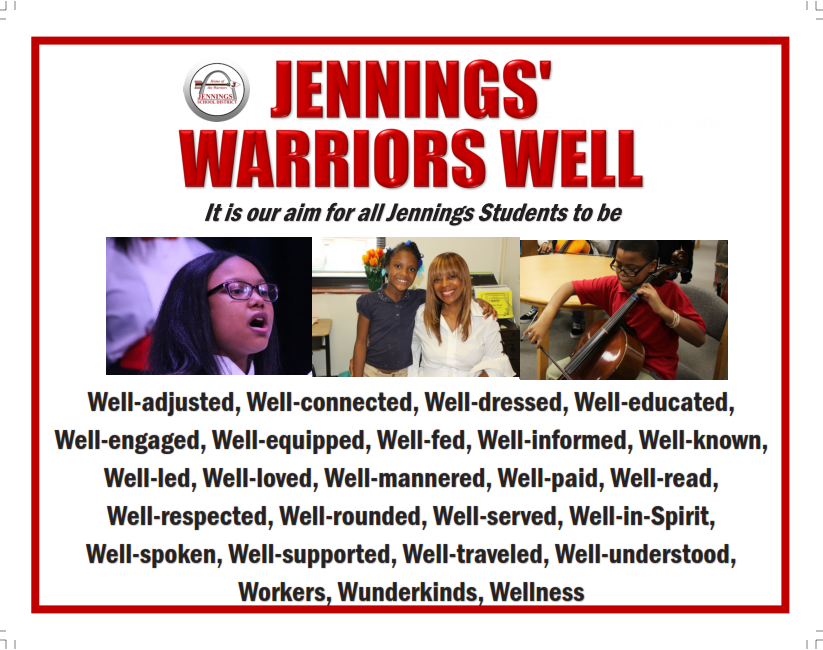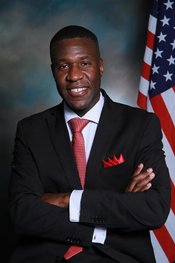 Dr. Art McCoy, Superintendent
Greetings Jennings School District Students, Staff, Parents and Stakeholder:
Can you believe it? We are in the 2020 academic year. Just like 2020 vision is perfect vision, we Jennings Warriors have a perfect understanding of our 2020 school year educational mission, vision, and success. WE continue to make history in Jennings in amazing ways!
· In 2019, Jennings School District earned 90.2% on the Missouri Annual Performance Report (APR). WE are in the accredited with distinction range, for the first time in Missouri for any district with 90%+ children of color or 90% + free lunch population.
· Jennings has ALL SUCCESS Schools. For the first time, there are NO Jennings schools on the Federal Comprehensive "Focus School" List.
· Jennings is the first school district in the state of Missouri to receive the National School Board Association's (NSBA) CUBE Award for Urban School Board Excellence by the NSBA's Council of Urban Boards of Education (CUBE).
· We are National WE Schools Leaders. On August 9, 2019, ABC 30 featured Jennings and our work on national television that spans from Jennings to Kenya in Africa. Jennings was selected to lead and pilot a national WE Teacher Program sponsored by Walgreens and the WE organization. Walgreens has given us $25,000 to support our teachers with amazing educational activities and supplies for students.
· I am honored to be the 2019 WE Educator of the Year, nationally, for expanding the WE movement for community service learning for good in our neighborhood and across the world.
· Jennings has partnered with Washington University School of Medicine to create and provide a parenting curriculum, life coaches, and emotional development activities for families which started in August 2019. This is Missouri's first Child-Parent Interactive Therapy Program for Schools in a program called Families First- Empowerment for Good. Parents can receive a $500 stipend for participating in the 12-week program. Please contact us at (314) 653-8000 if you are interested.
In closing, we have so many great things planned for our students this school year. I know that the 2019-2020 school year will be one of the best yet. True to our motto, we will continue to place Students First as well as Enlighten, Empower, Engage Families and the Community with Excellence in Education.
It is a pleasure to serve as the superintendent of this great district and community.
Sincerely,
Dr. Art McCoy
Superintendent of Schools
Jennings School District
2559 Dorwood Drive
Jennings, MO 63136
Phone: (314) 653-8000 • Fax: (314) 653-8030
mccoya@jenningsk12.org