Assistant Superintendent of Curriculum & Instruction & PD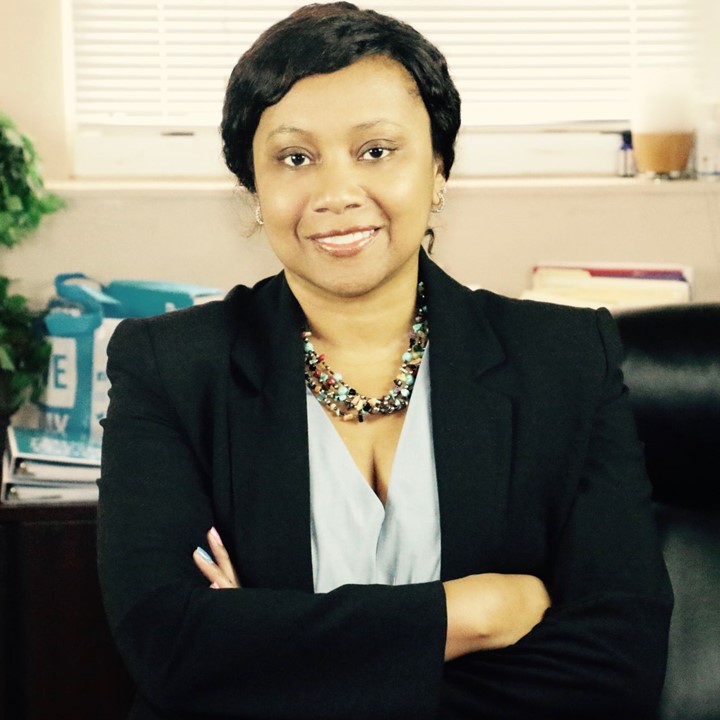 Dr. Charmyn Andrews
Assistant Superintendent of Curriculum & Instruction & PD

Dr. Charmyn Andrews is a long time career educator who has given over 25 years of service and dedication in the field. She earned a Bachelor of Science in Education from University of Auburn (Montgomery), Masters in Education and Biological Sciences from the University of Alabama (Huntsville) and Doctorate in Education Administration & Curriculum & Instruction from University of Phoenix. Her teaching career started in Broward County (FL) at Cooper City High School as a biology teacher and continued for seven years in Madison County (AL) at Sparkman High School as a science teacher and department chair.
In addition to serving in the public school system, Dr. Andrews has served military and civilian families as a Family Life Educator with the Army Family Advocacy Program of Heidelberg, Germany. During the five-years overseas, she developed curriculum and instructed classes for at-risk youth, parents and educators. She provided workshops in stress and anger management, classroom management, child abuse prevention, and more!
Dr. Andrews has served as a secondary administrator in the Jennings School District for the past eight years. Her leadership in the district began as an assistant principal at the senior high and, in 2017, was promoted to Principal of Johnson Jennings Junior High School (JJJH). Dr. Andrews has worked tirelessly for the students, staff, and stakeholders of the Jennings community. She has staff members pursuing their doctorate, staff working dual roles in the medical and research field, and she has inspired others to be administrators. Students have made gains in MAP achievement as well as on formative assessments. Student discipline has decreased. The school experienced few out-of-school suspensions before the COVID-19 pandemic and none during. Under her leadership, staff members have consistently increased their powerful instruction through research-based pedagogy, evidence-based practices in mental health and mindfulness, and power standards in reading, math, and science. In addition, JJJH was tied for the highest attendance in the school district, often reaching 96%+ before March 2020.
Dr. Andrews has executed programs and tasks with excellence and pushed forward in many innovative ways. JJJH helped lead the STEM Raceway curriculum, where students built and drove race cars at the World Wide Technology Raceway. This school innovatively led the way in STEM through the Maryville University Robotics teacher training. Dr. Andrews sought Schoology training for staff. She has ensured College & Career Awareness learning opportunities were provided through: Genius Hour implementation; Career Pathways exploration with Python and coding classes; the Spirit of St. Louis plane building internships; and offering construction and PLTW classes. JJJH led the pilot of the district's 1:1 Chromebook Initiative; and became a trauma informed school, which led to the creation of the Youth Empowerment Program, specifically designed for students who have endured trauma. As such, the school produced a WE Schools Service Learning leader with national acknowledgement.
Her previous professional experience is multifaceted. She served as principal of a College Preparatory High School with the St. Louis Public Schools. Within the Imagine School System, she served in multiple roles, which include principal, assistant principal, instructional supervisor, federal program coordinator, high school instructional coach, and coordinator of curriculum and instruction. In addition to her administration experience, Dr. Andrews is a woman of faith who serves as a wife to Darryl; and mother to a 25-year old daughter, Raychael, who is an IT Specialist.